EXERCISES: Your TRICEP ISOMETRIC exercise in 1 MINUTE!
Folks have been asking me for specific exercises they can do with their e3 equipments and since it is the middle of a very busy the week, I figure we can address some of the tension that has building in your neck and shoulders due to all that computer and iPhone time. Here is a simple exercise you can do under a minute that will have some very beneficial effects.
This can be done with the e3 Grips, e3 Gloves or the combination of the two and will help improve shoulder position and alignment.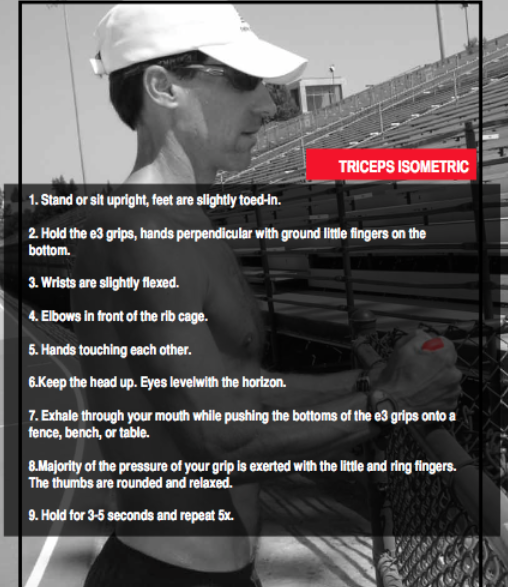 If you have any particular, questions please feel free to contact me.
For those of your involved in team sports or group activities, we are also running a FALL TEAM SALE with up to 45% off of group purchases.
Please contact me directly to place a team order of 10 items or more.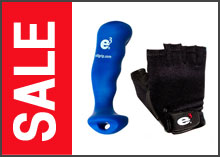 • Single Pack e3 Grips (Regular Blue Size ONLY)
• Core Activation Gloves – Black Fingerless
e3 Core Activation Glove (patent pending) incorporates the patented e3 Fitness Grip principles for strength conditioning, physical rehabilitation, and physical activities. e3 glove and grip stabilize the hips and shoulders which create efficient muscle use of the legs and arms.